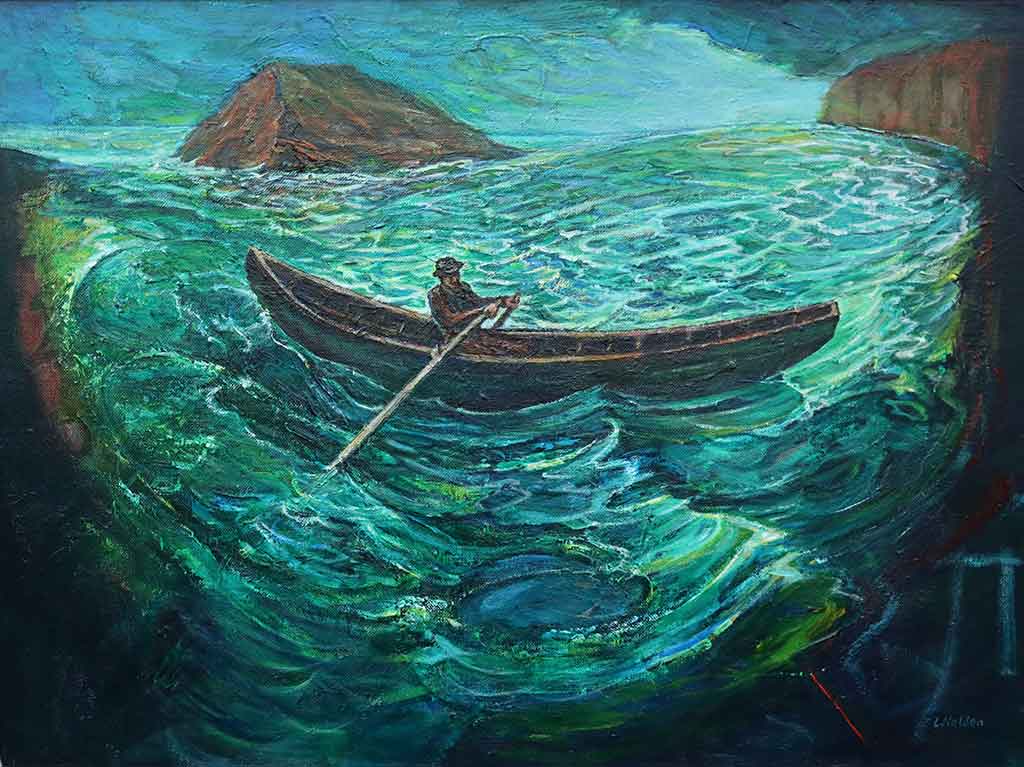 Painting: Oil and acrylic on canvas
This work is available as a fine art print in a limited edition of 70.
These reproductions of the original work are printed using high quality archival ink that emulate the intense saturation of the original work. They are printed on museum-quality 320 gsm rag paper. They are signed and numbered by me personally, framed and shipped to you.
Unframed: 18" x 14" ( 46 cm x 36 cm )
Framed: 26'' x 22'' ( 66 cm x 51 cm )
Enquire about Naomhóg ar an bhFarraige